Monique Cain is a Bilingual Senior Paralegal at The Sperry Law Firm. Originally from New York City, Monique has now resided in Atlanta, GA, for 14 years. She comes with 20 years of paralegal and office management experience and enjoys being able to help and educate clients about their legal rights. Monique is a talented, caring, and zealous paralegal with an eye for detail. She is eager to jump into new things and brings a lot of positive energy into any room she walks into. Monique is a proud mom of one son who is entering the acting field. Outside of work, Monique enjoys reading, traveling, re-runs of Judge Judy, and spending time with family and friends.
Monique has a long track record of work in her community helping and feeding the less fortunate. In addition, Monique is a cancer survivor and a leader and fundraiser supporting the American Cancer Association.
ACTIVE IN THE LOCAL AND LEGAL COMMUNITIES
Throughout his career, Chris has been involved in the community, working with his church and charities focused on the well-being of children, donating his time and efforts to the arts, and active involvement as a coach in youth sports.
THE SPERRY LAW FIRM IS KNOWNFOR GETTING RESULTS
It is important to have a solid legal foundation in place to protect your interests and secure your peace of mind.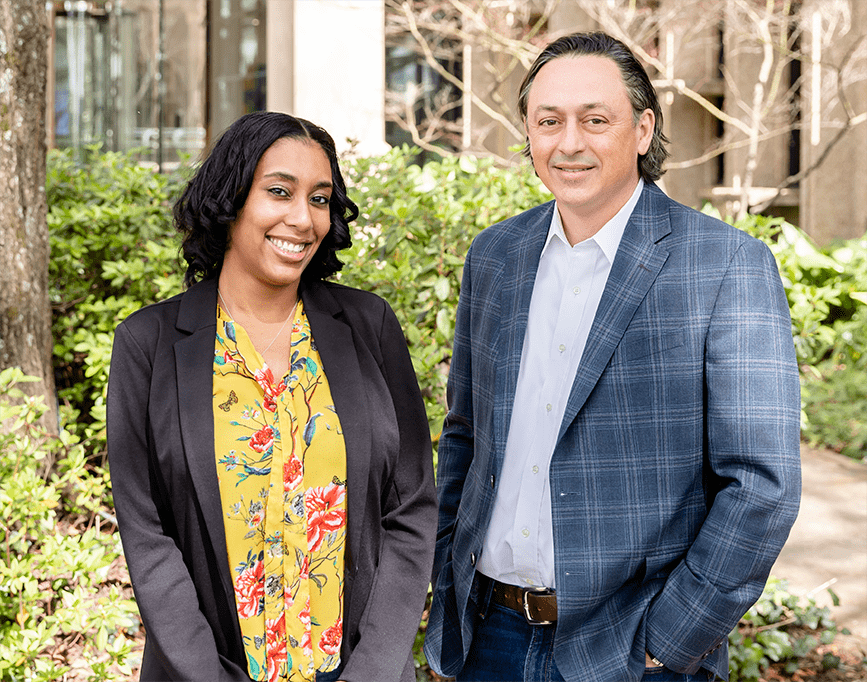 LEGAL EXPERTISE AND ADVICE YOU CAN COUNT ON
The Sperry Law Firm is an Atlanta law practice facilitating the success of local businesses in the sports, food, beverage, and hospitality industry.
Contact Us
If you have questions about a contract or agreement, need help resolving a business dispute, reviewing or drafting documents, send us a message through the contact form.
Please, don't hesitate to tell us everything we need to know in order to serve you better.
You may also email or call us to make an appointment.